Seattle Seahawks could take a corner in the 2011 NFL Draft.
There is no doubt that the Seahawks will be praying that Jake Locker is around for the 25th pick, but the likelihood of that is the same likelihood that Matt Hasselbeck has gotten four years younger since last season.
I have Jake Locker, the only pro style quarterback of the top three, going to Minnesota in a shocking first round. Still, the doesn't mean Seattle can't get their other needs.
If you watched the Seahawks play at all you'd know that they have a lot of trouble in pass defense. A lot. So much so that I'm not sure Pete Carroll and his staff made up any passing defense plays. Instead they have just let other teams pass in hopes that their own inabilities would result in positive results.
Translation? The Seahawks need a good cornerback. Jimmy Smith is the better pick but he comes with character issues. This works for Pete Carroll. He's had a history of taking on character issues. Look no further than big and tubby Mike Williams. He pulled Williams from the drive thru of a McDonalds(not really) and turned him into a respectable receiver again.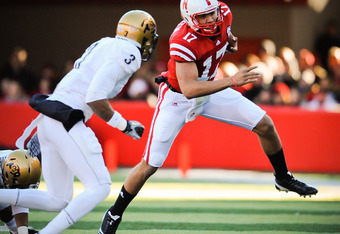 He could handle Jimmy Smith. He's the guy they'll go with.